We are ELITE EXPRESS SOLUTIONS!
We offer cutting edge technologies and a variety of business solutions to achieve your business goals. We also are passionate to provide IT management consulting, software development and smart-phone application development!
We have successfully developed applications on a wide variety of platforms including Windows, Linux , IOS.
Our Work
EESpeech Pro AAC Features Include:
This application offers advanced functionality and features to those with complex needs.It carries all the basic features from EESpeech lite with an expanded functionality and advanced features.
With the expanded version, users can create their own unique communication pages and categorize them in a multi-layer system. Our newly synthesized voice function will even meet users' more sophisticated communication needs.
Support multiple languages.
Support multiple user modes.
Built-in synthesized voices.
Support multiple users with customized settings for different users.
Build-in Training mode for SLPs.
Support icon sequencing in "AdvancedUserMode".
Support scanning.
Support Hide/Show icons.
Support Picture/Audio/Video/TextToSpeech.
Support video editing.
Support icon search.
Male & female synthesized voices.
Speech rate control.
Support icon iCloud backup & synchronization.
Support icon share via email or share mode between multiple devices.
Screen lock/unlock.
Print/Export communication pages.
Drag & drop to re-arrange icons.
Customized layout.
Auto record and retrieve up to the 20 most recent used sequence of icons.
Add text to your new/existed icons using "WordArt".
Easy to program
Simple and sophisticated interface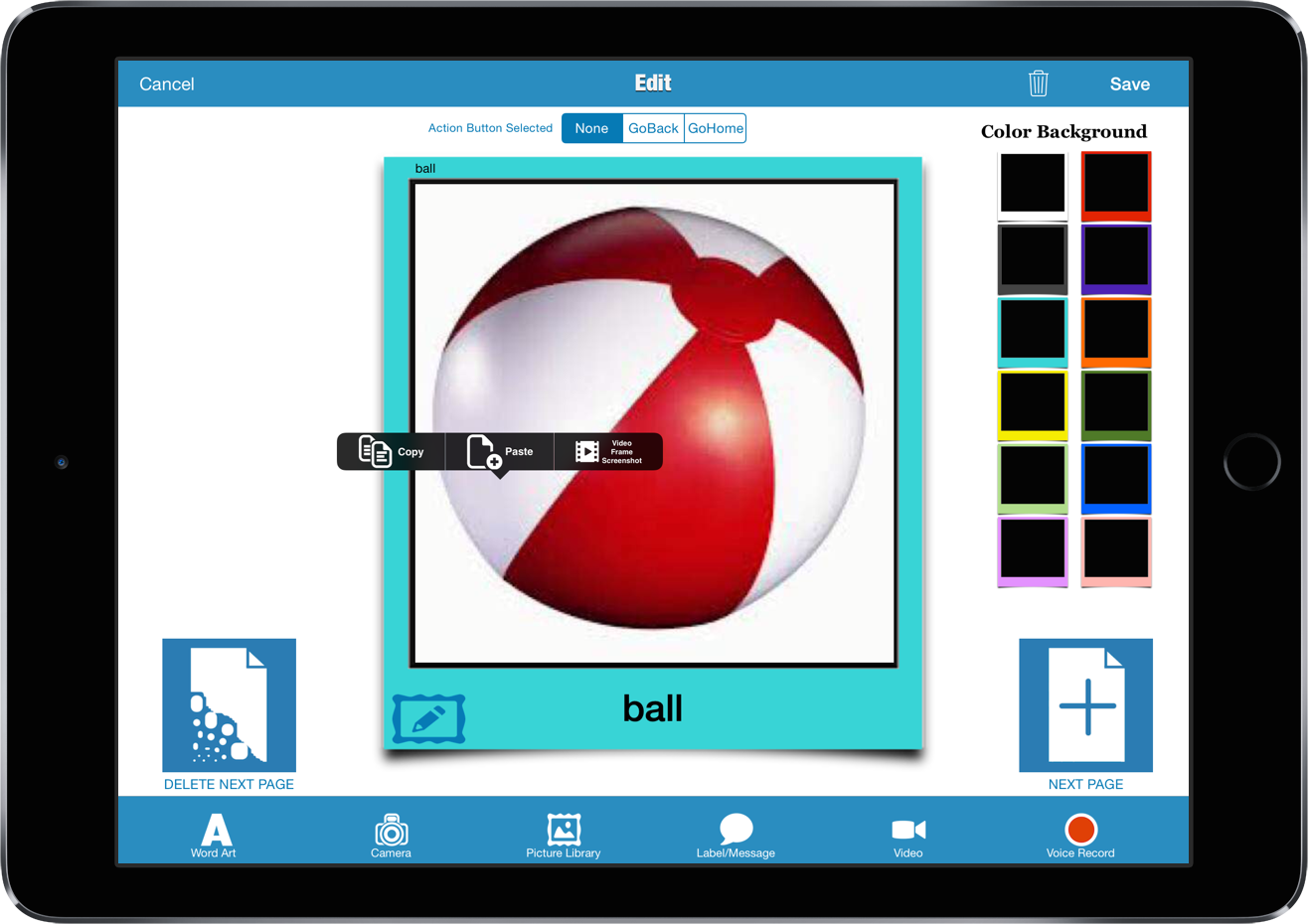 EESpeech Lite AAC Features Include:
An easy installation on your iphone or ipad, open your world to your family, friends and everyone. This application is specifically designed to meet the communication needs for people who have difficulty communicating (i.e, Aphasia, Dysarthria, Apraxia and Autism).
Easy to personalize.
Easy to access.
Easy to program.
Simple and sophisticated interface.
iCloud – Icon backup and synchronization between multiple devices.
Chat mode – Chat with others using EESpeech Pro or EESpeech Lite.
Pre-loaded communication pages – Commonly used communication pages pre-loaded to your iPhone or iPad.
Hiding or showing icons.
Synthesized Voices Available -Built-in synthesized voices.
Male & female synthesized voices.
Fully personalized and easy to relate to the user in all aspects. -You can take your own pictures and record your messages; Easy access to your picture library; You can copy/paste any pictures.